Subscribe now to be added to our mailing list. You will receive our newsletter, containing the latest news and offers from Signatur Handknits.
10% Off EVERYTHING!!!!


Signatur Handknits & Signatur Knitting kits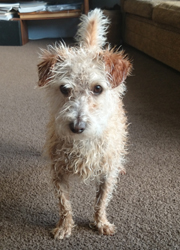 I am happy to report that my highly talented team of knitters are all still busy knitting. They (and I) would be lost without our knitting. And at 94, my most 'experienced' knitter, Joyce, remains at the top of her game and has expertly knitted most of my hundreds of designs. While I usually pop a quick note into their knitting parcel, we're keeping in weekly contact to ensure we, and our families, are all healthy.
In Australia, like everywhere else, we are self-isolating, so like you, I am missing my favourite things, one of which is over 20 years of traveling to craft shows around Australia. I miss you and my exhibitor friends, so until we meet again....
virtual markets are now being created...
The Great Australian Craft Show Virtual
If you scroll down the page or click the above link you will find a list of products and suppliers to purchase from. This is mainly a quilting DIY show.
Sat 4th to Tues 7th April 9am to 4pm
Signatur Handknits Youtube studio
Handmade Virtual Market
Sunday 26th April 9am to 9pm
I love Handmade Canberra for its diversity, from regional wines, cheese and bread to hand made shoes, clothing, art, pottery and of course handknits!
What a wonderful opportunity to glimpse into the worlds and studios of designers.
Owner/designer Jane Slicer-Smith

In case you don't know who Signatur Handknits and Ozeyarn is - it's me, Jane Slicer-smith, my amazing knitters, Laura who keeps our quality stellar, and my friends below who help out at the studio or the craft shows.
I design hand knits in Australian Pure New Wool, working from my home studio on Sydney's Northern Beaches.
Every Signatur design is available as a ready-made garment or a knitting kit. Signatur Knitting Kits include knitting instructions, yarns and buttons. Simply click on a design below to see Jane's designs in their many colourway options.
Sydney studio visits are always welcome, just email

jane@sigknit.com
10% OFF EVERYTHING!!! This includes garments!
Click on the image to see colourway options
www.sigknit.com
or
www.ozeyarn.com
www.ozeyarn has all my knitting kits plus yarn to buy with PayPal or card.
www.sigknit also lets you buy bespoke garments as well as knitting kits which can both be purchased by credit card.

You can love hundreds of Signatur garment designs in the
Design archives A to Z (excluding accessories) at www.sigknit.com

Your 10% discount with Ozeyarn will be deducted at check out.
sigknit.com goods are charged less 10% when shipped.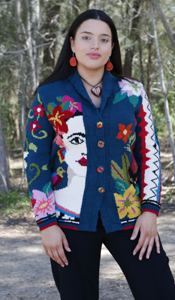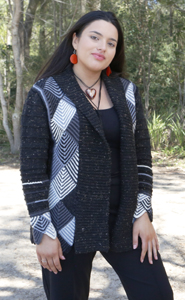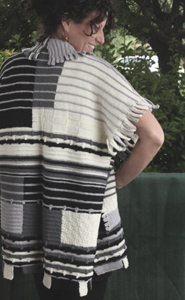 Above Left to right: Coco Shawl Cardigan, Digit Tabard, Frida Jacket
Below: Stitched Up Jacket long length, Blocks Cardigan, Stitched Up Jacket short, Split Texture Jacket in Light Olive.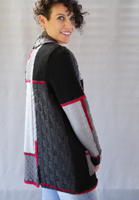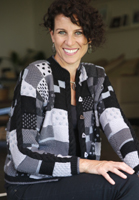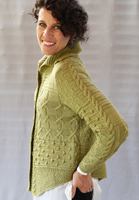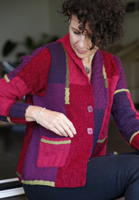 Below; Ruby Swagger in colour Stone Fleck. Centre Coco Slub A line in Green and Steel combination - below right are the colourway options for Coco Slub A line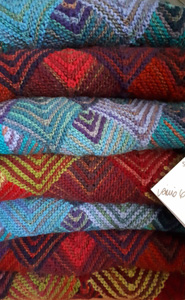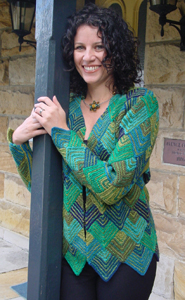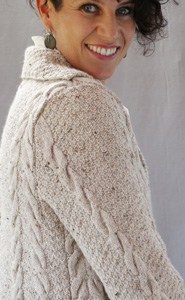 Book $25: Swing, Swagger, Drape -
Knit The Colors of Australia on USB stick
.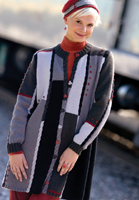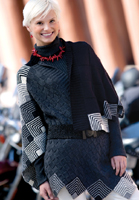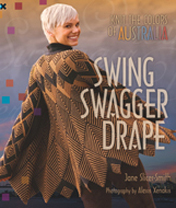 www.ozeyarn.com Accessories


Hats & Wraps

Kits and Yarn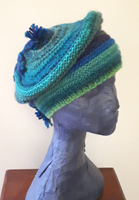 Stunning yarns with colour variations to create instant striping.

Most designs require 100g to
knit a hat or scarf from $25.

Yarn Joker and design Wicked Hat.
Yarn Azteca Two new colours: Pink Smoke & Tropical Sunset - with a total of 8 colours in the complete range.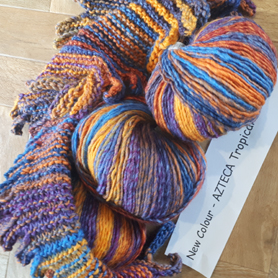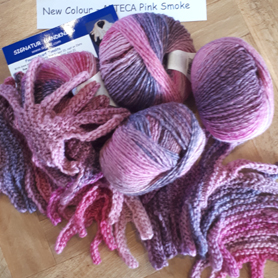 Yarn Azteca in a NEW PATTERN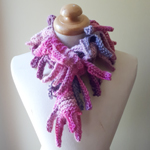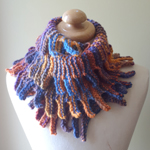 left Fingers Scarf; right Finger neck warmer in Tropical Sunset

Yarn Azteca Fine below
Washed Denim and NEW COLOUR Khaki Plum
The stunning Wave Wrap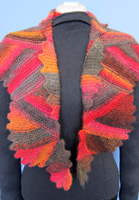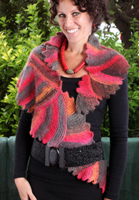 The stunning Wave Wrap
Knitting kit includes the yarn & pattern

Azteca 3 x 100g balls $65
Joker 5 x 50g balls $65
Azteca Fine 2 x 100g $45
ready made $185
Follow Signatur Handknits on Facebook - for show updates and reminders!
Below: Cowls and scarves as knitting kits.




If you'd like to discuss anything in this newsletter - or anything at all, please
email Jane
.
Thanks for your support - Laura, Petra, Philippa, Cathryn, Helen and I look forward to seeing you in the knitting circle!