Swing Swagger Drape
Knit the Colors of Australia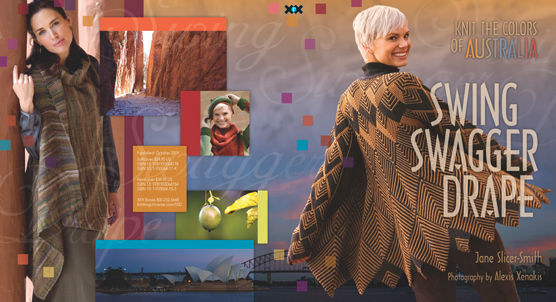 NOW only on a USB Stick!

Jane's book, Swing Swagger Drape: Knit the Colors of Australia abounds with stunning color, gorgeous settings, and the most enjoyable knitting patterns from a designer renowned for designing stunning finished handknit garments to suit every shape and size.
You can order Swing Swagger and Drape for delivery now!
Order Kits of yarn & buttons from the Book on a USB
If you already have Swing Swagger Drape You can now order a complete kit with Jane's Signatur Handknits Australian Pure New Wool, and handmade buttons. Also new Shawl collar option for the Metro coat. If you are interested in any designs from Jane's book you can email Jane and she'll put a kit together for you.