Forever knitting

Wouldn't it be lovely if, once a week (though I am sure many of you would settle for once a month) you could just sit and knit for a day interruption-free. Acceptable breaks would only be be a cup of tea, or delivery of a light lunch!

I started Signatur Handknits in 1987 and I still feel that a day knitting is an indulgence. For me, it lets my brain do a little mental filing and often I come up with great ideas and solutions: I would solve global problems easily if I knitted everyday - perhaps there should be more knitting at the next G20.
Handmade Gifts for Christmas
10% off Accessory kits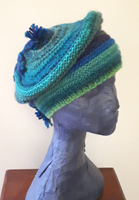 There is still plenty of time to get your needles out & create a couple of hats or a wrap as handmade gifts in time for silly season.

10% off Accessories & Verve 12ply until the end of October.
Overseas customers - the exchange rate to Australian dollars is very good at present and mailing in October will arrive before Christmas.

I don't sell at Christmas markets but it's awesome when we all support local artisans & creators. Local markets are the place to find amazing, original gifts - and to meet the makers too!
Tasmanian Craft Fair
Fri 3rd to Mon 6th November
2023 will be the 42nd Tasmanian Craft Fair with over 260 exhibitors.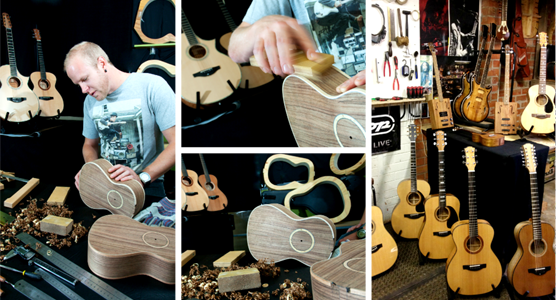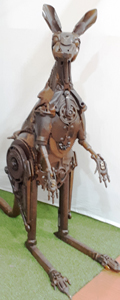 I started Signatur Handknits at Sydney Paddington Bazaar where the stallholder had to be the designer and maker. We are all now very aware of Australian or locally-made, and I endeavour myself to purchase locally-made and aim to buy directly from the maker.


The Tasmanian Craft Fair was established by Deloraine Rotary Club to support an influx of artists and makers in the 1980's, bringing together the community and providing a showcase for local makers.
The first event had 35 exhibitors and, as the show grew over 42 years, venues sprang up around the Deloraine township. Hop on hop off buses ran between the venues, which ranged from sports halls to galleries.

Within my social group of Australian makers, now regulars at The Coal Loaders in Sydney and Handmade Market Canberra, it's pretty cool to be judged and offered space at the Tasmanian Craft Fair.
The organisers at Deloraine Rotary events raise funds for communities both local and overseas. The Metal work Kangaroo left was awarded a prize in 2019 when I last exhibitied. Prizes to exhibitiors totalled $10,000 and were given to first time exhibitors and as awards of excellence.
A natural choice: w
ood & wool
I am pretty taken with woodworking - I guess it's a craft with natural materials like wool, but at the opposite spectrum of mould ability than knitting! The desk top mirror with jewellery box below is pretty cool, and also making musical instruments is way cool too.


The Tasmanian Craft Show encourages demonstrations, centre is preparation work for printing.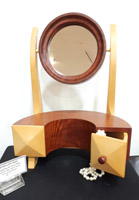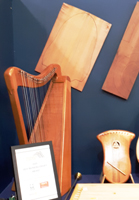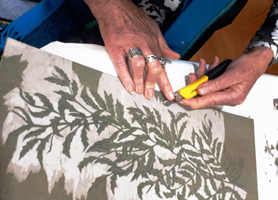 The Tasmanian Craft Show is an annual event, with exhibitors from NSW, VIC, WA and TAS, plus international feature artist. See more Tasmanian Craft Show
Christmas shopping
nothing quite as special as a handmade gift
My 12ply Verve & accessory kits are currently all at 10% off
Already have a pattern? No probs - purchase yarn only. Or if you want a kit see accessories on Spotify. If you want to knit the same hat twice simply order one kit and then buy balls of yarn for the second kit.


Do this with 10% off on Shopify
Hats, wraps & accessories
Perfect small projects, whether they're single colour, flecked yarn or multi-colour combinations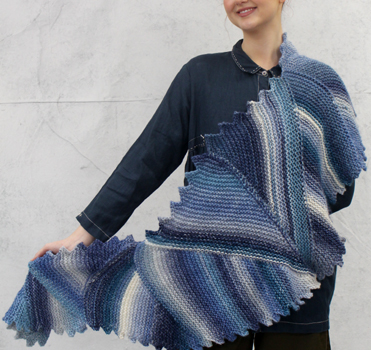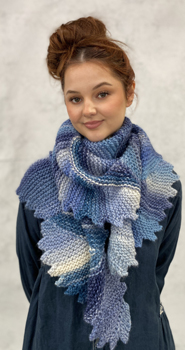 Verve 12 ply is 70% Wool & 30% Acrylic with 90m to 50g. Available in four colours the long drifts of colour are showcased beautifully in the Wave Wrap kit above.
Read about short rows in Jane's Dec 2022 newsletter Short rows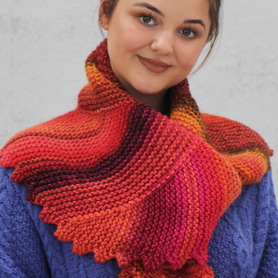 Verve is also available as kits for hats, with the patterns written for both 8ply and 12ply yarn. Hats require 100g ( 2 x 50g) of yarn.

During October get 10% off all Hats, Wraps and Accessories, kitted in either Verve or Wool Fleck. The Muffin Top & Wicked Hats are two sepeaate patterns, though the fundamentals are similar.

Hat patterns can be knitted circular or on striaght needles.
Wool Fleck Mustard Wicked Hat &
Wool Fleck Stone Muffin Top below.
Also 2 shades of Denim are available.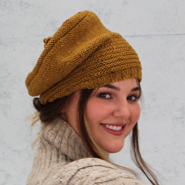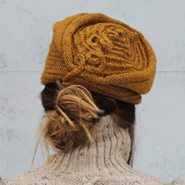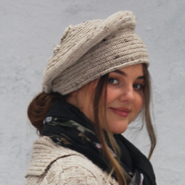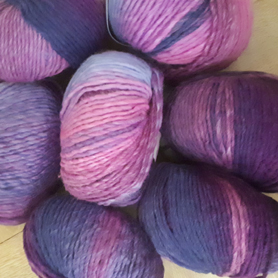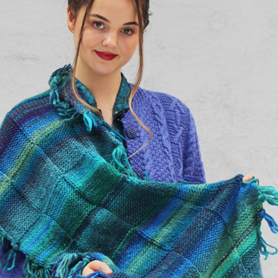 Stories and Videos on Facebook and Instagram...
...altering a favourite garment's shape or size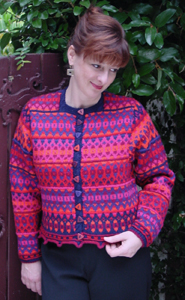 The Madras Jacket was part of my winter collection in 2001. It's still one of my favourite designs, as Fairisle is all about playing with colours.

I am often asked about altering garments as there's nothing sadder than the one you love looking stunning but being too big or small, too long/short.

It's not always possible to alter a garment too much. However Jennifer brought her Madras Jacket to me (purchased before marriage and her now 18-year old daughter) it was in the pinks and oranges shown left & my favourite colourways and she said she'd be happy to have it really jazzed up, so I couldn't resist.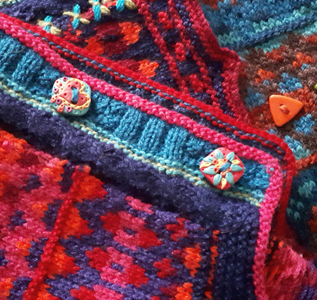 It came up fabulously, with new button bands (adding to chest) plus some new flashy buttons.

I added length, as I am a horder, and still had some of the original lengths of the different colourways, and it worked brilliantly.

I added a little surface decoration, which you can see better below. Then I used the original buttons as a trim to the cuffs and hemline.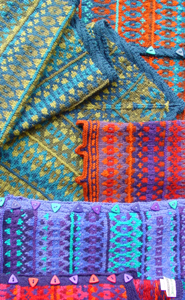 Left shows some of the many colourways of Madras. This was 20 years ago & many colours have changed slightly.

Below left shows the added length using bands of different colourways. I brought these additional colours into the front bands and used them as surface embellishment.

Below right the triangle buttons help create a cuff detail and surface embellishment on the neck edge. I am always very careful when adding surface embellishment.
Here's the link for the video
Facebook.com/signaturhandknits
Jennifer promised to take some great photos of her being 'back in love with my' Madras Jacket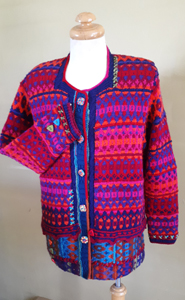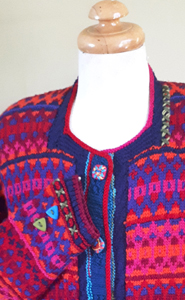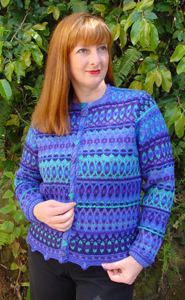 Above centre shows the original Blue colour combination

If you'd like to discuss anything about knitting, please
email Jane
.
Thanks for your support: Laura, Petra, Philippa, Helen, Cathryn, Stephanie, Dodie, Anne, Kelly & I look forward to seeing you in the knitting circle!