Welcome to Signatur in 2023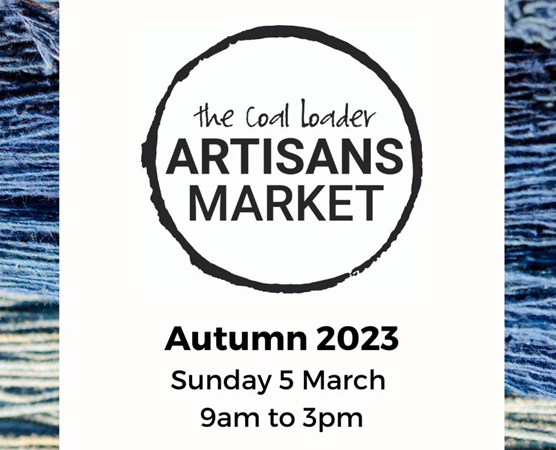 Face-to-face shows for Winter 2023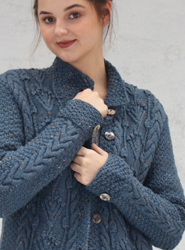 Sydney Coal Loader Artisan Market

Waverton Sun 5th March, 2023



Melbourne Australasian Quilt Convention


Carlton Gardens April 13th - 16th, 2023
Canberra Handmade Market

EPIC Sat 28th & Sun 29th April, 2023
Sydney Woodstock Artisan Market

Woodstock House, Burwood Sun 7th May,
and Canberra Knitters Guild
Sat 13th May, 2023
2023 off to a flying start on Zoom
Zoom knitting classes started 2023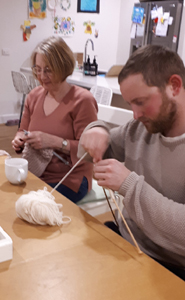 brilliantly! Hosted by my US publisher, XRX Inc (the Stitches folk) they comprised my wonderfully enthusiastic American knitters along with some lively Aussies and Kiwi's. Five students took all three classes, & it was wonderful to see familiar faces return.

My classes are about more than the techniques needed to create Intarsia, Cables & Mitres designs. Just as importantly they teach you how to adjust a commerical pattern to achieve a really fabulous fit like my own patterns.

Also helping create a complete learning experience is the feedback I received from the presentations I give, starting when I launched my book and continuing with events like a recent chat to 40 knitters in Newcastle (Australia). They let me take the students on a design journey, explaining why I created A-line and Swing styles, & showing my first experiement in Mitres before they became garments.
I am currently preparing 2023 local, face-to-face knitting classes (& more online too!)
Classes will begin in Sydney in March, then Melbourne in April & Canberra in May - Email Jane if you're interested in joining
10% off at my new Shopify Signatur Handknits shop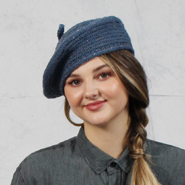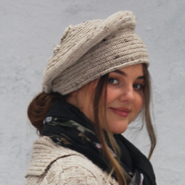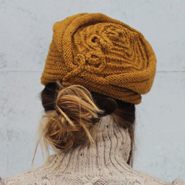 Hats, jumpers, jackets & cardigans
as kits or finished garments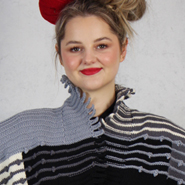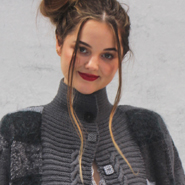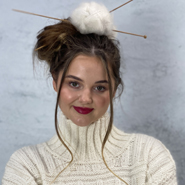 Above: Digit Tabard, Pipa Jumper & Blocks Jacket
Below: Cuff detail on the Fan, Bell & Cable Cardigan
Playing with collars, cuffs & hemlines
Detail is so important to my designs and, as you know, I love to play with collars, cuffs and hemlines.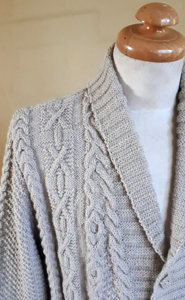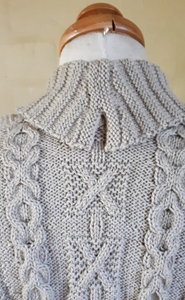 Above: Shona Jacket with hemline splits and notched back collar.
Below: Buckingham Jacket: the bell stitch is worked from the cast on, centre back is worked with short rows over the bells.
Coley Swagger (below in cream) with a Leaf Lace decreasing in size from hem to shoulder to create the garments A-line shaping.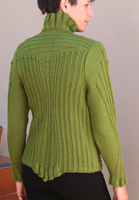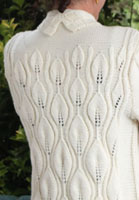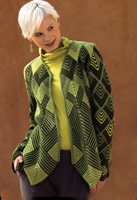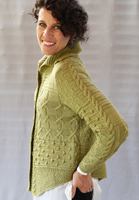 Above middle right is the Harlequin Swagger from my book, Swing, Swagger, Drape while above right is my ever-popular Spilt Texture jacket with short row shaping front and back hemlines.
Diamond Tunic & Jumper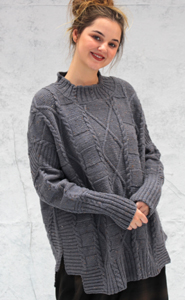 This design started sleeveless. My goal was to increase hem to shoulder, taking the width elbow to elbow. Importantly the top line of the garment cuff to cuff to follow the line of the body. I didn't want a big square shape that hung off the shoulder and was too wide over the hips.

The full length image below really shows the slight wedge shape hem to shoulder. The stepped hemline adds width to the hip, whilst increases are worked into the panels between the cables. The increase can be seen most clearly in the centre Diamond panel, as the Diamonds increase in size.
The Tunic has the standard neck line while the jumper has the wide neck.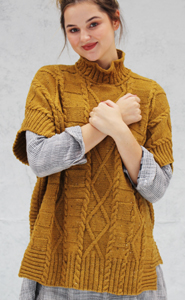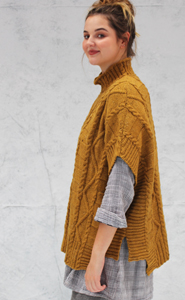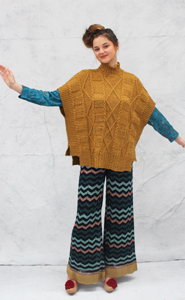 Facebook.com/signaturhandknits
Instagram.com/signaturhandknits
Step back in time & across the world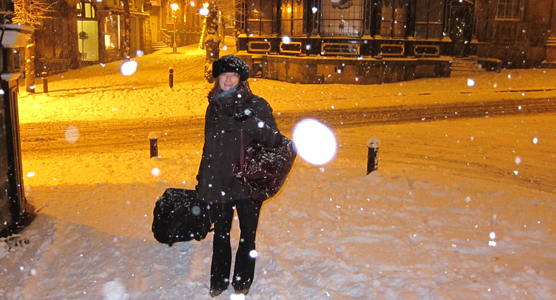 It's November 2011 - the last day of the UK Knitting & Stitching Show in Harrogate, Yorkshire, near to where I was born and grew up in Bradford. Snow started falling at midday, and at 3pm the show was closed as there was already 3" of the most beautiful crispy, crunchy snow you could imagine. I thought I would share some images from my knitting travels, as the shot above shows it usually includes a suitcase full of sample hand knits!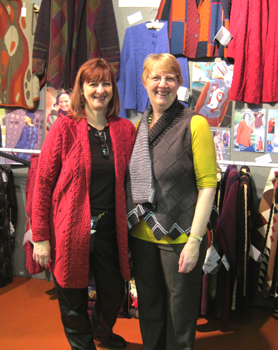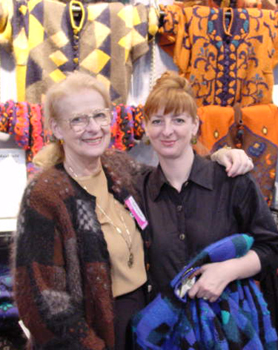 Travel is about the people as well as the places. Lovely family & friends who joined me over the years.

Above Left with cousin Sue at the Harrogate show - before the snow! Sue is an avid Northampton knitter & happily worked the stand with me, as well as opening up her and Keith's home to us for many a knitting night.

Many customers will also remember my mother Sheila, who just loved being a part of who and what Signatur is about. The photo above must be from a Sydney, Melbourne or Canberra show at least twenty years ago!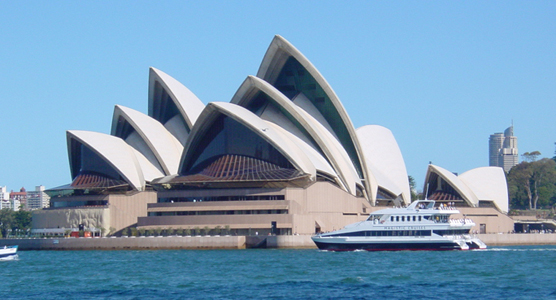 Sydney has been my home since 1983, but with knitting needles in hand & two suitcases with sample garments I have met & stayed with wonderfull knitting friends & family across Australia, the UK & USA. My book launch also took me to more than half the American states, sharing yarns & discovering the real America via the small towns & big cities of this amazing country.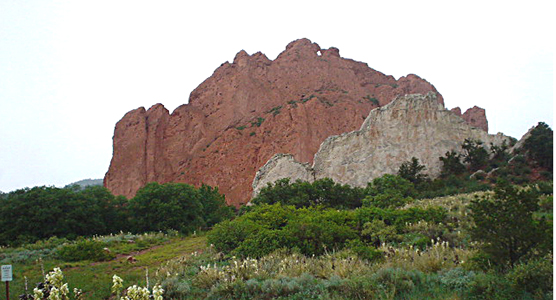 One of many amazing places I have visited is the Garden of the Gods in Colorado. This photo shows the top profile with the kissing camels - I wonder if they're still there?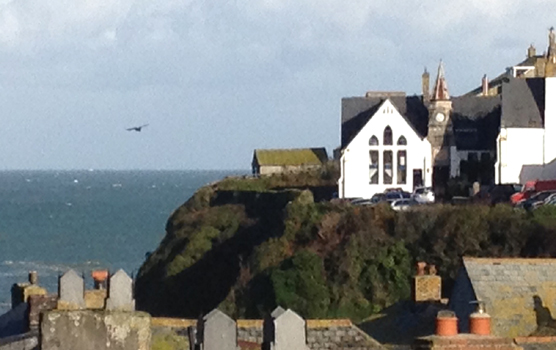 Beautiful little village of Port Isaac in Cornwall - lovers of the BBC series 'Doc Martin' might know it as Portwenn and the building above as Louisa's school house. For us it was the hotel where we stayed and enjoyed the most picturesque coastal and rural scenery anywhere in the world.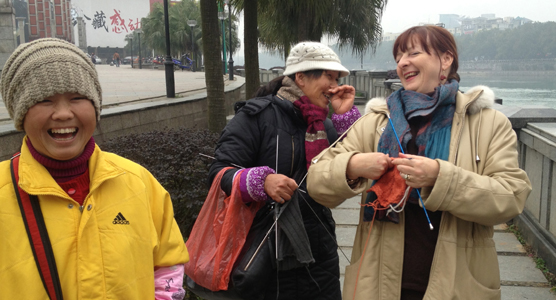 Guilin in South China is one of China's most popular destinations for newlyweds. A chance meeting on the Lijiang River that flows from Guilin to scenic Yangshuo had me comparing techniques using our only common language: knitting!
Pretty sure this was Stitches West around 2013. These ladies are all wearing my designs they have knitted themselves. I seem to remember everyone knowing each other and possibly being related. The friendships certainly paid off as they've all obviously mastered Mitres beautifully!
Now show me yours - send photos
I'd love you to send me your traveling while knitting photos for me to share with other wearers and knitters. Spread the love of knitting via jane@sigknit.com
Navigate newly charted online waters
Brand new designs, easier navigation, colours that pop and larger pictures make my new Shopify Signatur Handknits website so much easier to help find your perfect knitting kit project. Row on over to see for yourself.
Wicked ways and a jaunty angle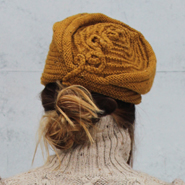 This little hat is called Wicked and it sits slightly cockeyed or offset. Inspired by Wicked the stage play - in which the costumes were just amazing - it carries lots of asymetry.

Tension tip: When I'm knitting a wrap or scarf I'll go up at least two needle sizes from the size given on the ball band. The styling for my hats relies on a firmer tension, as I don't use ribbing. I love playing with these variations in technique, and accessories like hats and wraps are a great way to experiment with them before you tackle a fitted garment project.
10% Off ALL Knitting Kits & Yarns & Patterns
Hope to see you soon!
If you'd like to discuss anything in this newsletter - or anything at all, please
email Jane
.
Thanks for your support - Laura, Petra, Philippa, Cathryn, Helen, Margaret, Annette and I look forward to seeing you in the knitting circle!