Welcome to Signatur in 2021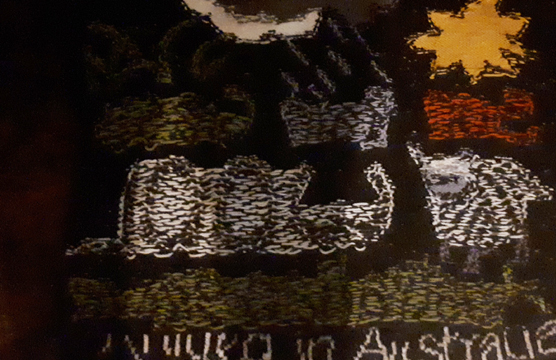 Clear communication!
A zoom meeting today about Mindset got me thinking...
Above is the wrong side of the new sign for my stand! This

is what happens in my mind when I think about uploading to my website! I am improving and the message is getting out there!
signatur-handknits.myshopify.com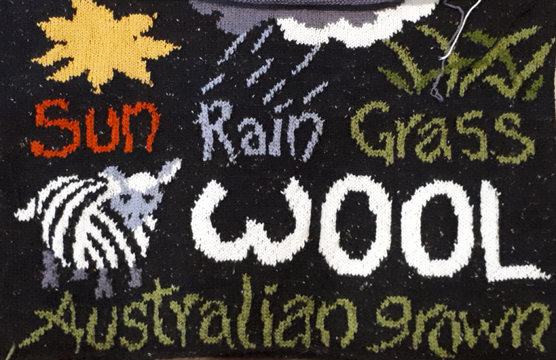 Designs to entertain and inspire you...
...and discounts to excite you!

So, the mood of the zoom meeeting was to challenge yourself, plan for your goals and clearly lay out your path! Sounds like a knitting pattern, doesn't it?
I'm just an email away if you got a little braver with your plans, or you're starting a new design with challenging new techniques.
Yarn or Technique?
What or who does the work?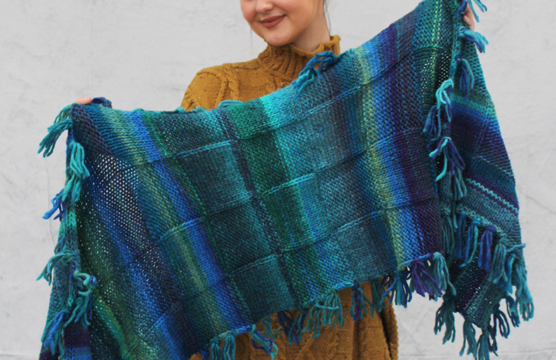 The Basket stitch Wrap (above) shows how multi-coloured yarn does the creative work, while below, the technique creates the design.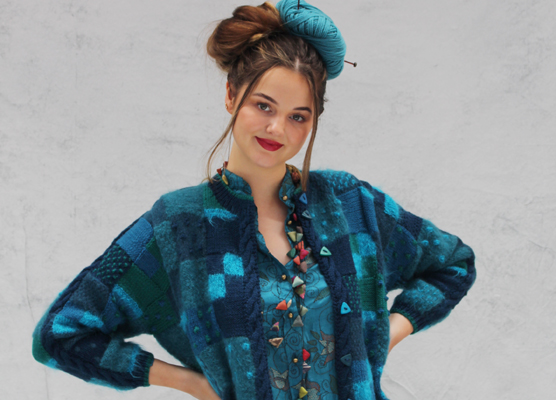 Which ever you choose I am more than happy to help you with your 'on-the-needles' project. The Basket Stitch Wrap uses Italian-made Joker yarn, a classic blend of 53% wool and 47% acrylic. 100g of Joker makes a hat and 300g delivers the Basket Stitch Wrap above.
The Blocks Cardigan: 6 colours and plenty of texture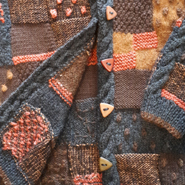 The Blocks Cardigan is a combination of five main colours in wool and mohair, the fifth highlight colour, clearly seen above as the bright turquoise quarter squares.
Looking at the wrong side of the knitting (left), the garment is knitted with standard garment pieces: fronts, back and sleeves. I recommend with many of my designs to knit the sleeves first to both re-check your tension and also become familiar with the pattern.
10% off at my new Shopify Signatur Handknits shop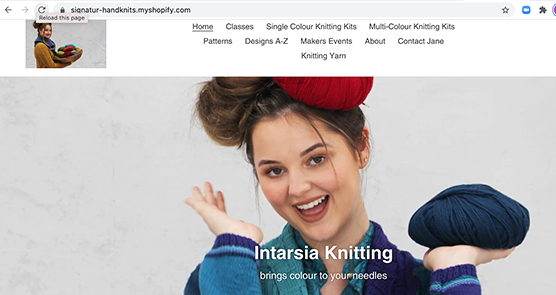 Brand new designs, easier navigation, colours that pop and larger pictures make my new Shopify Signatur Handknits website so much easier to help find your perfect knitting kit project.
Facebook.com/signaturhandknits
Instagram.com/signaturhandknits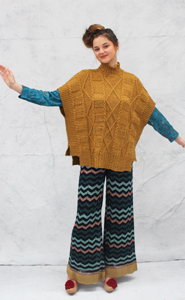 Facebook & Instagram

KICKING & SCREAMING! Not everybody is into social media, including me, but in today's world of events my social media presence is as important as my product!
The more followers I have, the more shows I can bring Signatur Handknits to you, face-to-face!
Shows with FREE entry like The Big Design Fair, Finders Keepers, Bower Bird in Adelaide & Handmade in Canberra. With the stallholders & the event organisers promoting events PR costs are reduced and entry is free.
I learnt my database, which I have built over 30 years, is called CRM - Customer Relationship Management: I think! If just half of you CLICK and follow Signatur Handknits on Instagram or Facebook I will go from 400 followers to 2,400 followers! I'll report back!
DIAMOND TUNIC: a winter wunderkind
The Diamond Tunic has been really popular this winter, my new website has some close up images of this design. This is one of the big bonus to my Signatur's new site.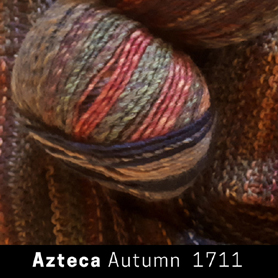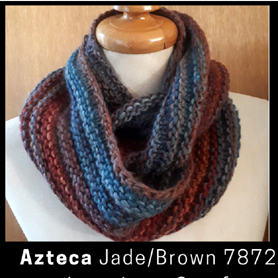 Two NEW colours in Azteca Autumn & Jade/ Brown.
Each ball of wool in the same colour can look so different, so I like to show the yarn knitted. The Autumn colourways have flashes of colour making the stripes you see below, whilst the Jade/Brown has long drifts of colour.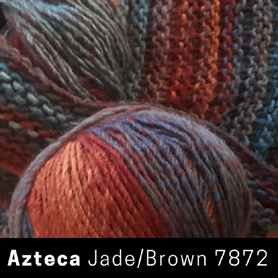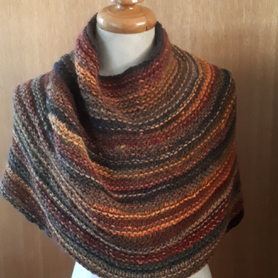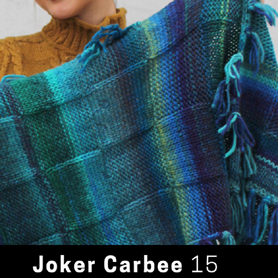 Azteca, Azteca Fine & Joker
53% Wool & 47% Manmade
This is a pretty standard blend for a multi-coloured yarn. Spun in Spain & Italy,
Azteca is 100g, Joker 50g balls
or purchase a kit


10% off as new website special



Hats, Wraps, Cowls and Scarfs
Buying a kit gives you the pattern and the yarn to complete your project.
Prices vary with yarn selected.
Accessories also have Pure Wool options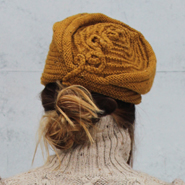 For me the Mutli-Bright is really fun, each 100g ball has one flash of green and one flash of blue as you see below left. The new Basket Stitch Wrap with a fringed edge really showcases these yarns. Azteca Fine is the lighter weight version of the two Aztecas and knits like a DK weight.

Tension: When I'm knitting a wrap or scarf I'll go up at least two needle sizes from the size given on the ball band. The styling for my hats relies on a firmer tension, as I don't use ribbing. I love playing with these variations in technique.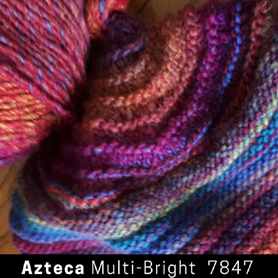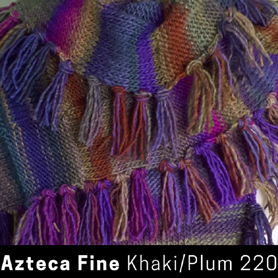 Okay - some softer colours to inspire
10% Off ALL Knitting Kits & Yarns & Patterns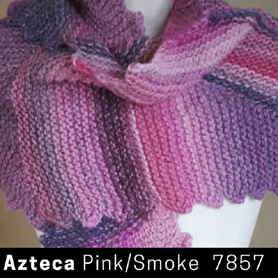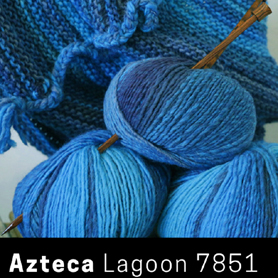 Contactless pick-up available from my studio

Australian Made Market place online
We all like to browse, and Canberra's award-winning Handmade Market has been hosting events for many years. Their events bring together designers and makers from ACT, NSW, VIC & SA

They have launched handmadeaustralia.com.au
So, market stall holder can now bring their Australian designed and made goods to you. This sprang from last years online events, so well received we now have a dedicated website for when you are seeking Australian makers. I can't thank them enough.
Hope to see you soon!
If you'd like to discuss anything in this newsletter - or anything at all, please
email Jane
.
Thanks for your support - Laura, Petra, Philippa, Cathryn, Helen, Margaret, Annette and I look forward to seeing you in the knitting circle!