Ready to see you all again...

...for knitting fun downunder
February Markets plus a Zoom Knitting Class!
My favourite markets and shows from Sydney to Melbourne are now setting dates for our Winter 2022 events
Though I haven't seen many fellow stall holders for some time we've kept in touch via online forums - and they're as excited as me about shows where life can be lived live and large once again. In the mean time for all my international knitters, we have my new Zoom class with XRX called Pattern, Placement & Purpose.
New photos of new & faves coming soon!
When Melbourne Markets were cancelled, I asked Karen and Sally of Two Threads Clothing in Melbourne if they would do some photography for me. They had great fun with their future daughter-in-law Meg and I'll soon have new images and designs to share.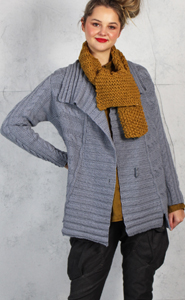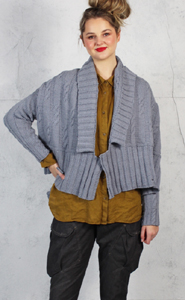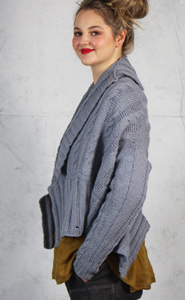 Above left the Billy Drape, centre and right. When flipped it creates a fantastic unconstructed style where the hem edge becomes the collar and the front bands become the hemline! A versatile design with so many styling options it'll be a kit you'll knit many times in many ways and colours.
My new website gets better every day
https://signatur-handknits.myshopify.com/
ZOOM KNITTING CLASS - Details below
Texture Class: Purpose, Placement & Patterns
Sydney AEDT time: Sun 6th 10am - Noon/ Mon 7th 7am - 9am THEN 10am to Noon (Sydney is 17 hours ahead of the USA) BOOK NOW
USA CT Central Time Sat 5th - 5pm - 7pm/ Sun 6th 2pm - 4pm THEN 5pm to 7pm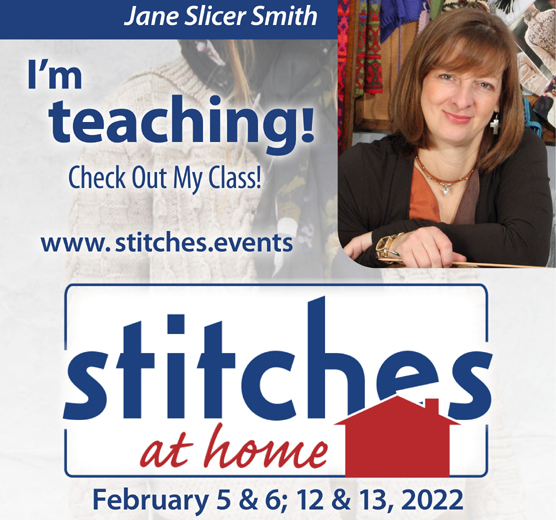 class descriptions are below....
Winter 2022 shows Kick Off Downunder
The In Style Markets Bowral and Turramurra are both in spacious air-conditioned venues. At these events, with 5 or 6 stalls, I have time to give you individual attention.
Woodstock

Artisan Market

and Coal Loaders Artisan Market bring together Australian designers and makers, with indoor and outdoor stalls and cafes.


NEW

Craft Alive in Ballarat, it's been 2 years since I've been able to return to Victoria, so I am jumping at the chance to be part of the Craft Alive event.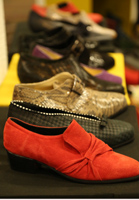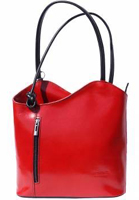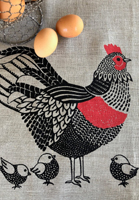 Bowral In Style Market bring 6 designers. Margaret Cane Clothing, Alive with Style Bags, Signatur Handknits, Eastbourne homewares, Page shoes and MLS Jewellery.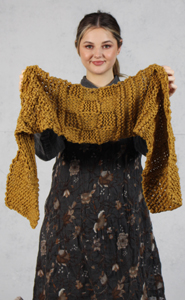 In Style Market Bowral Fri 11 - Sat 12 Feb
Prestytrian Church. Corner of Bendolley St 10 - 3pm

Woodstock Artistan Market Sun 20 Feb
2 Chursh St Burwood 10 - 3pm

Coal Loader Artisan Market Sun 6 March
Balls Head Drive Waverton 10 - 3pm

In Style Market Turramurra
Sat 12 - Sun 13 March

10 - 3pm


Masonic Hall Turramurra Ave/ Pacific Hwy

Craft Alive Ballarat

Fri 1 - Sun 3 April


Wendouree Centre 9.30 - 4pm
New and spectacular kits to
order at Signatur Shopify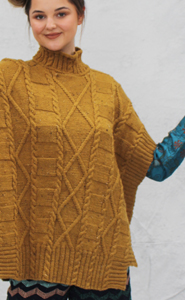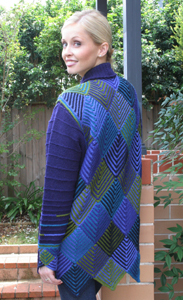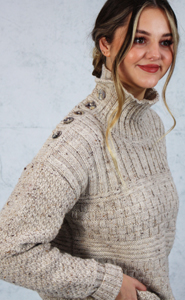 Left to right above: Diamond Tunic, Coco Shawl Panel Cardigan & Pipa Jumper.
Below: Byron A-line Coat, Fan, Bell, Cable Cardigan in Fleck Denim & Mustard.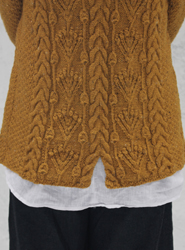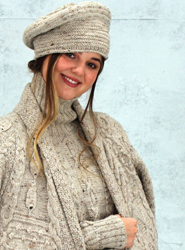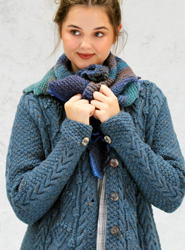 So, what is my new class all about?
Texture Class: Purpose, Placement & Patterns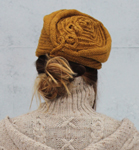 Pattern, Placement & Purpose is all about texture, from knitting stitch patterns and cables to how I incorporate these stitches into designs and knitted-on front bands.
Purpose, Placement & Patterns
is a Zoom
class divided into 3 x 2 hour sessions.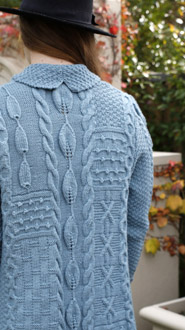 ZOOM CLASS Dates/Times

Sydney Days - AEDT Time
Session 1: Sun 6th 10am - Noon
Session 2: Mon 7th 7am - 9am
Session 3: Mon 7th 10am to Noon
Sydney is 17 hours ahead of the USA

USA Central Time CT Sat 5th - 5pm - 7pm
Sun 6th 2pm - 4pm & 5pm to 7pm
Bookings Stitchesevents.com
Explore some of my favourite stitches in this satisfying, stimulating & fulfilling class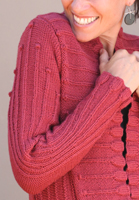 If you not sure that your skill level will give you the most benefit from the class, I will happily send you the free pattern for the Textured scarf shown, held and worn by Meg in the hat picture below. I created the Textured Scarf pattern to build confidence and abilty prior to diving into the Pattern, Placement & Purpose class.

Please email me for the free Textured Scarf pattern at jane@sigknit.com
or simply book now for the
Texture Purpose, Placement & Pattern Knitting Class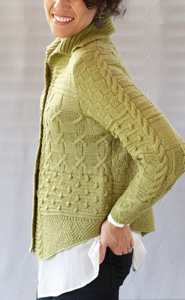 We'll look at classic stitch patterns and cables, then less traditional techniques I use to achieve knitted-on button bands. Lot's will be explored from hemline details, styling to finishing.

Stitch patterns include reversable stitches, many of which I use for buttonbands, cables of course, bobbles and bells. Traveling stitches with the Celtic Cross as image right in the Split Texture Jacket and above in the Byron Aline Coat.

The traveling stitches, which create Zig Zag patterns, and finally casting on bells for a stunning hem line to a garment like the Buckingham Jacket above.


The class is Sat/Sun PM in the USA = AM the following day in Sydney Sun/Mon
Textured Scarf Knit Class is emailed to you, the class steps you through seven stitch patterns email jane@sigknit for a free pattern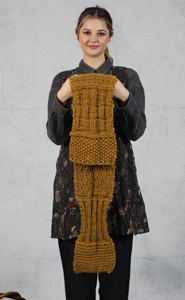 Tension!


Stitch patterns can alter both the stitch and row tension.

The Textured Scarf knitted over 20sts and 7 stitch patterns each knitted for
18 rows. The image left shows the vast difference between the bottom edge knit garter and the ribbed section above the garter st.
RETAIL STOCKISTS - Uralla & Berrima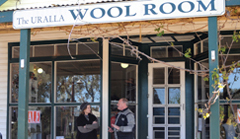 If you are travelling the New England Highway don't miss the URALLA WOOLROOM. Nicole Wilkins stocks Signatur Handknits along with many Australian and New Zealand labels.
The Hume Highway now by-passes Berrima in Sydney's Soutern Highlandss take time out in this lovely village and drop into the THE OVERFLOW AT BERRIMA
2022 EVENTS yet to be confirmed
Canberra Handmade Market Fril 29th April - Sun 1st May.
Canberra Old Bus Depot Market Wool Weekend May
Brisbane Australasian Quilt Convention Thurs 26 - Sun 29 May
Sydney Quilt Fair at Homebush Weds 29th June - Sun 3rd July
Bendigo Sheep & Wool Show July
Hats and Wraps keep fingers busy between big projects
We are always looking for a small project to keep the
needles occupied. Hats and Wraps are ideal and also make brilliant gifts.
Check out new colours in Azteca Jade/Brown and Autumn. In fact, see all the colours of Azteca, Azteca Fine and Joker on:
signatur-handknits.myshopify.com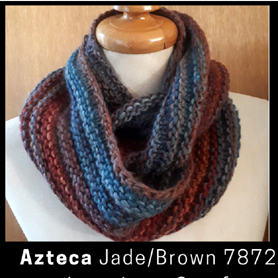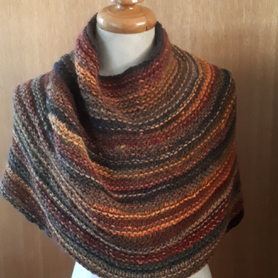 KEEPING YOUR NEEDLES BUSY - SMALL PROJECTS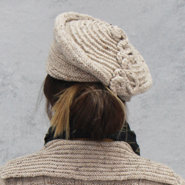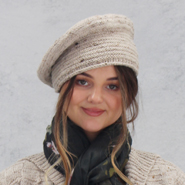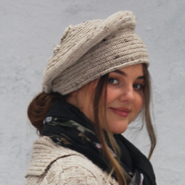 Above Muffin Top Hat.
Check out all the Accessory options on my new website
signatur-handknits.myshopify.com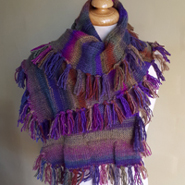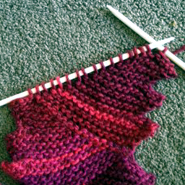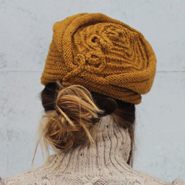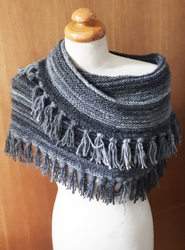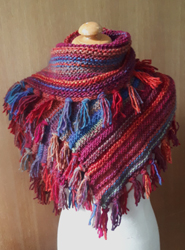 Above left Basket Stitch Wrap in Azteca Fine col 220.

Short row Technique

Wicked Hat

Hour Glass Wrap/ Cowl
Left in Azteca Fine Grey
Right in Azteca (10ply)
in Multi-Bright
If you'd like to discuss anything in this newsletter - or anything at all, please
email Jane
.
Thanks for your support - Laura, Petra, Philippa, Helen, Cathryn, Stephanie, Dodie, Anne and I look forward to seeing you in the knitting circle!