Sydney Designers On Show
NEW VENUE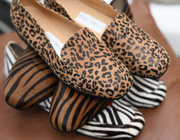 Designers on Show, previously at Turramurra Masonic Lodge, has a magnificent new venue:

Coal Loaders Centre

,

Waverton

.

Your DoS favourites welcome you back to a COVID-registered event with a unique harbour view!
October 10 & 11, 2020 - this fantastic northside/ harbourside venue with sumptuous on-site Cafe and 4-hour street parking is a gentle 7-minute downhill walk from Waverton train Station.
The last DoS was in 2018 at Turramurra and it's is always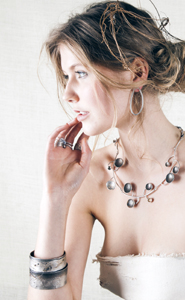 a challenge to find a suitable replacement venue. Like the Australian Design Centre's Sydney Craft Week, DoS' Australian designers and makers fit all the criteria for design and sale of Australian made products, and the Coal Loaders is known as a great supporter of local innovation.
We have both indoor, external balcony and marquees on the lawn, placing our 14 exhibitors with heaps of social distancing space you you and them!
So, please help us make this first show at our new venue a success by telling friends and if you could like, share and follow Designers on Show on Facebook it would be wonderful. We are posting more images daily on Facebook - but you can also click on the images below to see each exhibitor's websites too.
Please join Designers On Show on Social Media
Facebook.com/designersonshow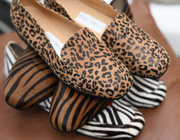 Meet the Designers on Show makers
in person in October at the Coal Loaders Centre for Sustainability, harbourside on Balls Head Bay Waverton, & please follow us on Facebook.com/designersonshow
Designers on Show is being held on Sat 10th & Sun 11th of October from 9.30am to 3pm Saturday and till 2.30pm Sunday
Images below links to each individual designers' websites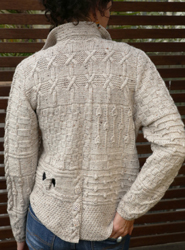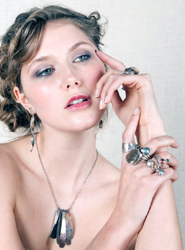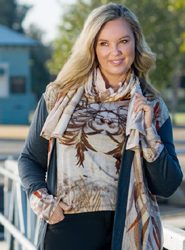 Designers On Show at The Coal Loaders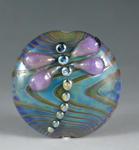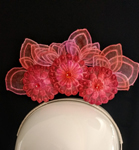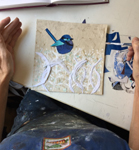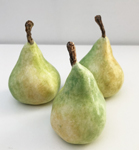 You'll meet and can purchase from the following designers: Jenepher Walker Millinery with one-off pieces;
Fiona Roderick artwork and Lino-cut prints; Denise Smith glass lampwork beads and jewellery; Helen Ashley ceramics and homewares; Carol Tiling with custom made Page Shoes; Eco print dyed fabrics and garments from Sylvia Riley; Jeweler from Madeleine Chalfant; bespoke hand knits from Jane Slicer-Smith with Signatur Handknits and Signatur Knitting Kits.
We'll also be joined by local artist Josephine Josephsen from
Punch Street Studio with local scenes in acrylic on canvas.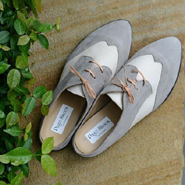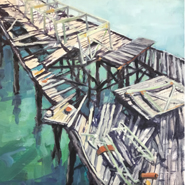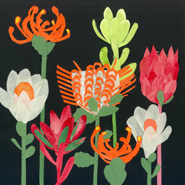 Artwork (above) of the old Wharf at North Sydney's
Coal Loaders Centre for Sustainability.
The picture left shows the wharf and the tunnels, all part of this historic site featured on Gardening Australia with its vertical gardening solutions, communal raised bed allotments, a lift down to Harbourside and the original tunnels from the coal loading facility.
The Centre is connected by harbourside walking tracks to Balls Head and round to Lavender Bay.
Even more Designers on Show at Coal Loaders: Wall hangings & homewares from Palm Art; Silver and Freshwater Pearls from Christina Mija; Felted clothing and jewellery from Grace Levis; and artwork from Nicole Miranda.
Our event, with 14 designers and makers, is an inspiring part of Sydney Craft Week being held in Sydney in October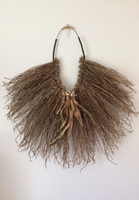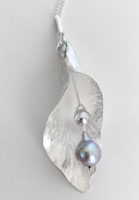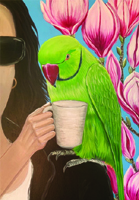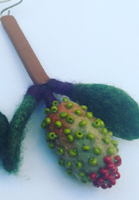 Signatur EVENTS for September and October
In Style Canberra
Thurs 24th - Sat 26th Sept 10am to 4pm
Hotel Kurrajong - Kurrajong Room
8 National Circuit, Barton ACT

Designers On Show
at The Coal loaders Center Waverton
Sat 10th & Sun 11th Oct
Zoom Knitting Class
Online bookings - open 13th Sept
US Sept 3rd,4th,12th 5pm - 7pm
Australia Sept 4th,5th & 13th
Sydney 14 hours ahead
CANBERRA pop up shop
Hotel Kurrajong - Kurrajong Room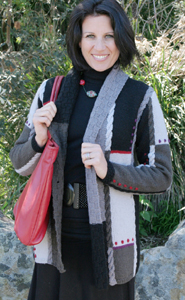 8 National Circuit, Barton ACT
Signatur Handknits, Page Shoes, Margaret Cane Clothing, Alive with Style Handbags, Le Pin Parasol French Tableware and Jane Brown Pearls.
Thurs 24th - Sat 26th Sept 10am to 4pm

Signatur Handknits, Page Shoes, Margaret Cane Clothing, Alive with Style Handbags, Le Pin Parasol French Tableware and Jane Brown Pearls.



Thurs 24th - Sat 26th Sept 10am to 4pm
Facebook.com/signaturhandknits
Instagram.com/signaturhandknits
Signatur Handknits
New Designs for Winter 2020
Santa Fe Jacket
This spell-binding kit offers seven chest sizes and two length options.
The Fox, Khaki, Moss combination below left and right shows the shorter length knitted in 4 colours. Santa Fe Jacket centre image shows the longer length, knitted in 6 colours, which allows for bolder contrasts. Black, Smoke, Cloud & Wine are the 4 main colours with Red Berry and White as the contrast colours in smaller proportions.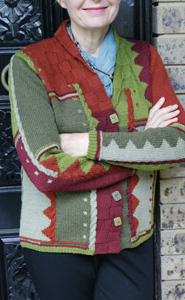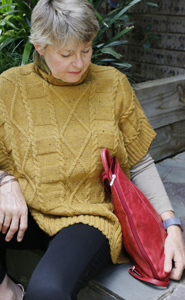 Santa Fe Jacket, Diamond Tunic
& Shona Jacket
Diamond Tunic (above) in Mustard Fleck, shown sleeveless but as usual with Signatur patterns, full sleeves are also included.
Shona Jacket below left and right shown with a shawl collar but also available with a standard round neck. I've never knitted the Shona as a vest and it translates quite nicely. I also have a sweater on the needles for the Shona Sweater.
Knitting kits for all designs include the full knitting pattern, all the yarn plus matching, handmade buttons.
Craft Shows and Markets
Australian designers (in fact designers everywhere around the world) who sell direct at markets need your support.
The Signatur Handknits Sydney Studio is still open by appointment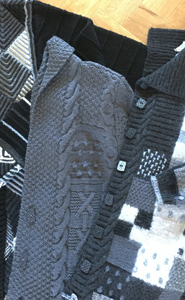 In
Style Pop Up Shop - Canberra Kurrajong Hotel
Thurs 24th to Sat 24th September 10am to 4pm
Six exhibitors include clothing, handknits, shoes, handbags, jewellery and homewares
Designers On Show

at The Coal Loaders Centre Waverton
Sat 10th & Sun 11th October
9.30am to Sat 3pm/ Sun 2.30pm
Meet the Makers is all Australian-designed and made goods with 14 exhibitors from shoes to knitwear, felting, ceramics and artwork.
Facebook.com/designersonshow
Studio Open Days

Simply call 0427 064 834 and make a time, one customer at a time, 2 people maximum (let the other be a wonderfully lovely BF, mum, sister, daughter, aunt or brother: husbands of course welcome but under strict terms and conditions) Please email
jane@sigknit.com Signatur Studio Ballyshannon Rd, Killarney Heights NSW 2087.
Looking for a Pattern?
Finding a pattern on sigknit.com:
go to A - Z Design Index
Purchasing Patterns
Email me if you would like a free shade card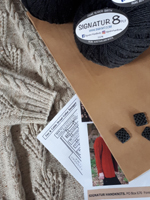 To purchase JUST the PATTERN you still need to pick a colour or colourway! Sorry, but it's a website rule. (until some smart IT person trades their suggestions for a kit for their BFF)

Pattern = knitting instructions, supporting diagrams & graphs, colour image with notes. For single colour designs
click on the rainbow and pick a colour.
For multi-colour designs pick a colourway to order the pattern.

Knitting kits include the pattern, plus Signatur 8ply Australian Pure New Wool yarn & hand-made buttons: plus a spare.

It's all about colour!
Buy to knit yourself or gift your sister, mum, daughter, Nana or BF a kit they will love for the challenge!
NEW YARNS COLOURS Wave Wrap
Wave Wrap kit or finished design can be purchased from www.ozeyarn.com


A playful piece worked with short rows in two sections with centre back seam.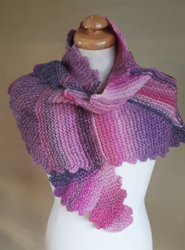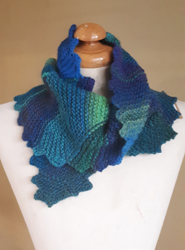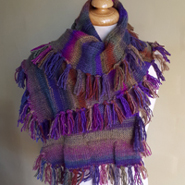 Above left to right; Azteca in Pink/ Smoke. Centre Joker in Caribee. Azteca Fine in Purple/khaki.
Below left: Azteca Fine in Faded Denim and right Azteca in Plum/Smoke.

The Wave Wrap comes kitted with the pattern and the yarn, price varies as thicker yarn required more yardage.
Left: Keep it simple with the Basket Stitch Wrap, again can be knitted in any yarn.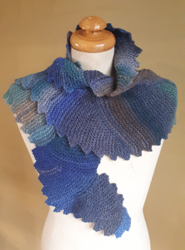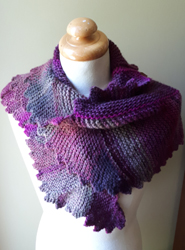 Azteca, Azteca Fine & Joker are all blends with 53% Wool/ 47% Acrylic

AZTECA original 12ply 180m/197 yds $65

AZTECA FINE 8ply
270m $45

JOKER 53% Wool/ 47% Acrylic 98yds per 50g. $75
Ready made $185
www.ozeyarn.com
15% off all knitting kits and yarn
sigknit.com 15% will not show on your order but will be discounted when goods are dispatched.
Hope to see you soon!
If you'd like to discuss anything in this newsletter - or anything at all, please
email Jane
.
Thanks for your support - Laura, Petra, Philippa, Cathryn, Helen, Margaret, Annette and I look forward to seeing you in the knitting circle!