Timeless & contemporary style
on show in wintry Oz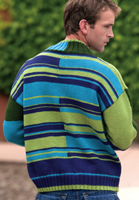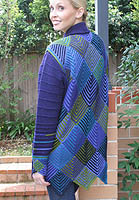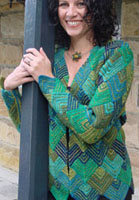 Shows, Markets & Expo's for Signatur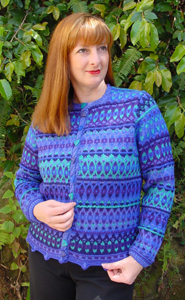 That Great Market - New indoor market
3rd Sunday of the mont

h 15th July


Wellington St, East Lindfield Sydney
Bendigo Sheep and Wool Show

Fri 20th to Sun 22nd July
Handmade Market Canberra
Sat 28th and Sun 29th July

Newcastle Stitches & Craft
August 16th - 19th
"Sit & knit" classes during the show.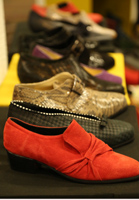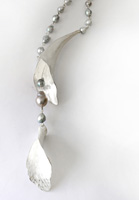 Handmade Market Canberra recently celebrated 10 years of fantastic shows.

In July I will be joined by Sydney's Carol Tiling from Page Shoes with every

imaginable

colour, heel trim and toe selection - all hand made.

Blue Mountain Jewelery designer & maker Christina Mija has also joined Handmade with her stunning one-off pieces.
KNIT TALK: It's all about no-fear colour
All the techniques pictured above are worked from diagrams or a very small graph. Many knitters fear colour work, especially working from graphs. But not all c

olour techniques require a graph. Blocks of colour like the Metro A line above can be worked from a simple diagram with measurements for colour changes.
Youtube has loads of tutorials showing every technique.
Here's a run down of colour techniques to dispel your fears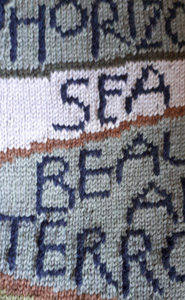 Mitres: The simpliest colour work is stripes, add a centre decrease to a two row stripes and you have a Mitre! Mitres like the Coco Cape below left are worked from a diagram following the numbered sequence. You pick up stitches from the edge of the previous Mitre, so it's skill building as you go!

Youtube link to Mitre Knitting



Simple Intarsia is worked from a diagram with a ball of yarn per area of colour. The Metro coat is knitted in Intarsia (below centre and right) working measurements given on the diagram to the colour changes. The large dots are bobbles and small red & blue dots show placement for the decrease shaping. Of course both of these diagrams are supported by the written instructions too.

In my book I split instarsia designs into simple intarsia, working from diagrams - and stunning intarsia, working from graphs.

Left is a section of the Sheep Verse Jackets worked from a graph.
I personally love to work from graphs and see a picture form. Yes, since I design & draw the picture I do know what it will look like, but the yarn takes it from a black & white graph into colour & detail!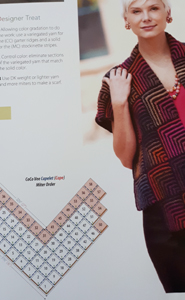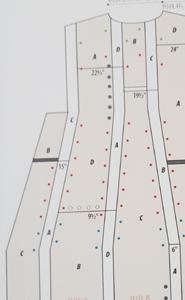 Centre above: The Metro coat is knitted from a diagram which shows placement of bobbles, stripes and colour changes by measurement.
N.B. the red spots are decrease shaping.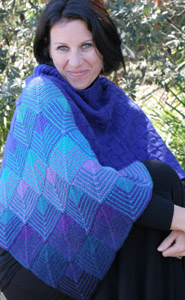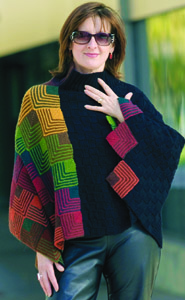 Mitre Vee Capelet is knitted seamless. First the Mitre panel as a square, then stitches are picked up from two edges of the Mitre panel (shown worn onto the shoulder) and these stitches are worked to front edge.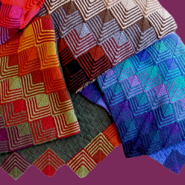 Below Jester A line, which can be knitted as a vest or a coat in Mitres from a diagram (centre) following the sequence as numbered. Right, the Harlequin Swagger (sorry I didn't note your name when you emailed this image of your completed garment; What a fabulous job, not only the knitting but a fantastic matching lining too!

Once youve worked a simple piece in Mitre technique youll be hooked! It's the simpliest way to introduce colour to you needles!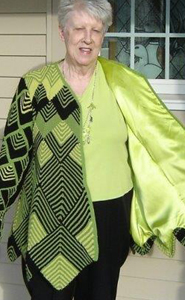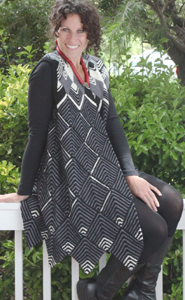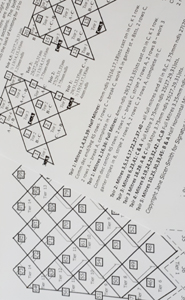 Stunning Intarsia: Below Tudor Swagger is worked from a graph with each square of the graph paper as a stitch of the knitting. With intarsia each area of colour is worked from an individual ball of wool, without carrying the background colour behind the motif of leaves. Carried yarn changes the surface texture of the knitting creating thicker and uneven areas. You can see below on even small areas of knitting that the yarn hasn't been carried.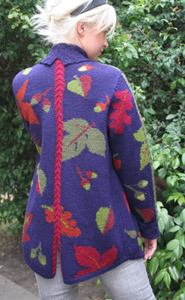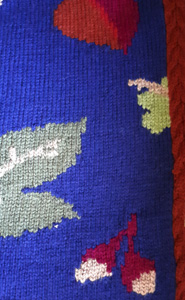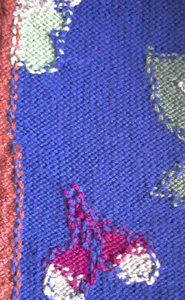 Madras Jacket: Worked in fairisle technique, two colours are worked across the one row at the same time. Scotland is famous for it's fairisle knitted vests in very fine wool. Fairisle is always a pattern repeat, in this case over 6sts (tradtionally crosses and diamond patterns over as many as 12sts), the pattern is taken side seam to side seam, always carrying the yarn to the end of every row.

The blue image shows the wrong side of the knitting - as you knit one colour, the second is carried, then the colours are reversed, the carried yarn strands can been seen and are referred to as 'stranding'.
With a pattern repeat of only 6sts the graph is very small to show the pattern repeat per row, each row will be different, so it may be 20 rows to the pattern repeat.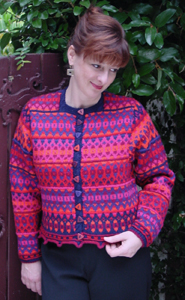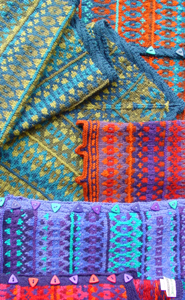 Picture this: your own Intarsia story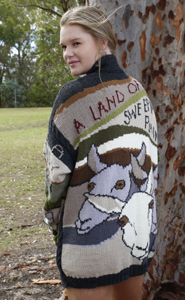 Intarsia has another more literal name: picture knitting. Unlike blocks of colour which can be worked in, the intarsia technique is knitted from a diagram. Once we have a picture a graph is required.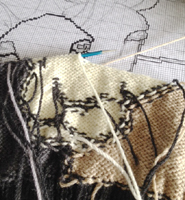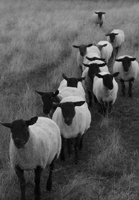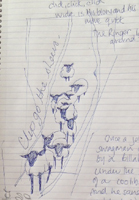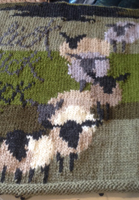 Winter 2016 Designs now available as patterns or kits
WINTER designs from 2016 are now available as just the pattern without the wool and buttons. Of course the kit is still available with pattern, yarn and buttons.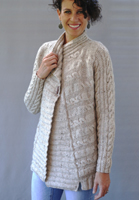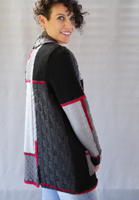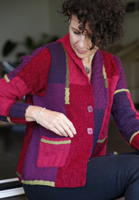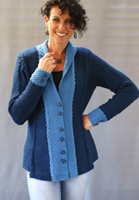 Stitched Up Jacket - simple intarsia hand knitted A$575 / knitting kit A$225 / pattern A$35.
Windsor Jacket - simple Intarsia hand knitted A$515 / knitting kit A$215 / pattern A$35.
Billy Drape Jacket - cables hand knitted A$525 / knitting kit A$215 / pattern A$35.
Below: Cowls and scarves as knitting kits.


Three free patterns when you order from www.ozeyarn.com
3 x 100g ball of Azteca or Azteca Fine
OR
4 x Horizon or Gomitolo

www.ozeyarn.com for yarn and pattern orders







If you'd like to discuss anything in this newsletter - or anything at all, please
email Jane
.
Thanks for your support - Laura, Petra, Philippa, Helen, Cathryn, Stephanie, Dodie, Anne and I look forward to seeing you in the knitting circle!